BOTOX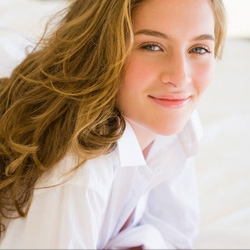 The cosmetic form of botulinum toxin, often referred to by its product name BotoxR, is a popular non-surgical injection that temporarily reduces or eliminates frown lines, forehead creases and crows feet near the eyes. The toxin blocks the nerve impulses, temporarily paralyzing the muscles that cause wrinkles while giving the skin a smoother, more refreshed appearance. Studies have also suggested that Botox is effective in relieving migraine headaches, excessive sweating and muscle spasms in the neck and eyes.
Only trust your Botox injections to a plastic surgeon. Botox represents one of the most common cosmetic procedures performed. As a plastic surgeon, Dr. Suber's intimate knowledge and understanding of the anatomy involved is essential to achieving the best possible outcome and minimizing risks. This unique experience in core training of plastic surgery can never be matched by that of other healthcare professionals, whose "training" is typically limited to a mere few hours of experience, at best.
Additionally, as a patient in a plastic surgery office, don't allow yourself to be pawned off to a nurse or other medical office employee for Botox injections. You deserve to have the very best qualified individual perform this procedure for you.and that will without exception always be the plastic surgeon.
Rest assured that Dr. Suber wants you to have the very best outcome possible and as such, he is the only one who will ever perform Botox injections on you, the patient. Dr. Suber will never be "too busy" to offer you the very best care available.